ItalVibras
Are you looking for a vibrator of the brand ItalVibras? Then of course you would like to buy it from a reliable specialist in the field of vibration technology. Choose for example for vibratorytechnologyshop.com. We have more than 40 years of experience with vibration technology and know how to find a solution for every vibration technical problem. In our webshop you will find a wide range of articles from various top brands, including ItalVibras.
Different types of ItalVibras external vibrators in our assortment
At vibratorytechnologyshop.com you will find everything in the field of vibration technology. Think for example of various types of vibrating tables, pneumatic vibrators, beaters, vibrating magnets and vibrators. Are you specifically looking for vibrators of the brand ItalVibras? Then you can choose from the following models, among others:
MVSI-3/100-S02: It is particularly suitable for vibrating a vibrating trough, vibrating sieve or vibrating table.
M3-20-S02

:

A 2-pole and very small external vibrator that is easy to use, because the motor can be powered from a normal wall socket. This external vibrator is particularly suitable for small applications such as bunkers and small tables.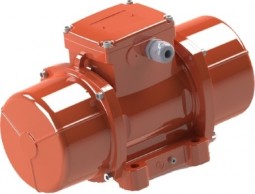 Are you interested in a vibrator from ItalVibras and do you have questions about the specification? Please do not hesitate to contact us. You can do this by calling
+31(0)162 432012
.
Related pages