Small vibrating motor
Would you like to buy a small external vibrator via the webshop of a reliable supplier? And you haven't found your supplier yet? Then visit the webshop of vibratorytechnologyshop.com. Here you will find a large number of external vibrators and other equipment in the field of vibration technology from a wide variety of brands. Of course, we only sell products from brands that promise top quality, because we want to offer our customers only the best.
Buy a small or large vibrator from a specialist in vibration technology
Bij vibratorytechnologyshop.com you can buy different vibrators, both large and small models. We sell among others vibrators of the brand ItalVibras. You will find our webshop among others:
M3-20-S02. This is a 2-pole and very small vibrator. Moreover, this external vibrator is very easy to use, because the motor can be powered from a normal wall socket. This external vibrator is especially suitable for small applications such as bunkers and small tables.
MVSI-15/550-S02. This type is a 4-pole external vibrator that runs at 1,500 rpm. This external vibrator is suitable for transport, compacting large products and sifting off small products.
MVSI-3/100-S02. A 2-pole motor that makes 3,000 rpm.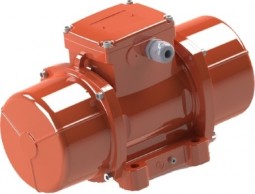 Help with choosing and buying a suitable (small) external vibrator
It is not easy to decide which external vibrator to buy. Do you have no idea if you should buy a large or small external vibrator? Don't know if you need a 2-, 4- or 6-pole external vibrator? Don't worry. Just contact the staff at vibratorytechnologyshop.com. We have more than 40 years of experience and can therefore provide you with expert advice. You can reach us via telephone number +31(0)162 432012.
Related pages